Bow – Hallinan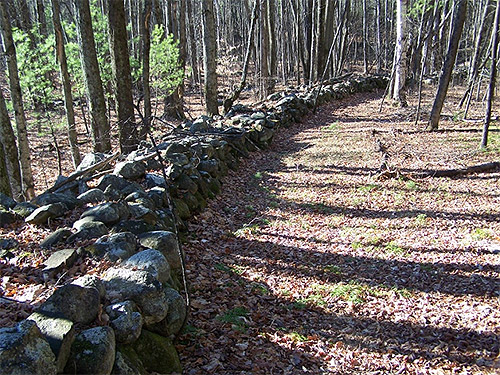 On both sides of Dunbarton Center Road
166 acres of original farmland, fields, forests, ponds, wetlands, and trail network
No public access
December 2007
Likely the last intact colonial era farm acreage still left in the town of Bow, the 166-acre Hallinan Property has now been conserved forever, thanks to the generous donation of a conservation easement to Five Rivers by longtime owner Stan Hallinan, whose father purchased the property over half a century ago.
Over the years, Stan has been a wonderful steward of his land. He developed a very attractive network of trails, which he maintained assiduously. And where do these trails take the fortunate visitor?
Through a landscape blessed with stately mature hemlocks, pines, and hardwood species
Past fields that provide views all the way to Mount Sunapee and Monadnock
Across brooks tumbling over boulders left millennia ago by the retreating glaciers
Along stone walls left by hardworking farmers from a bygone age
And, perhaps most impressively, to two of the prettiest ponds anywhere
One pond, uphill from Dunbarton Center Road, which passes alongside this natural wonderland, conveys a sense of seclusion and remoteness more associated with mountainous lands far to the north. Yet here it is in southern New Hampshire, not twenty minutes from the state capitol building.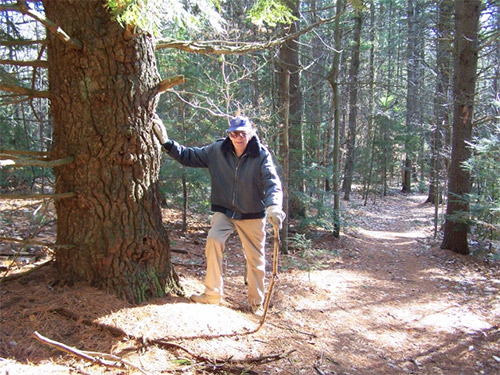 It is little wonder that Stan loved his gem of a property and wanted to see it remain intact and unfettered for future generations. How fortunate we all are now for Stan's conservation ethic and for his far-sighted act of land conservation.