Canterbury – Moffett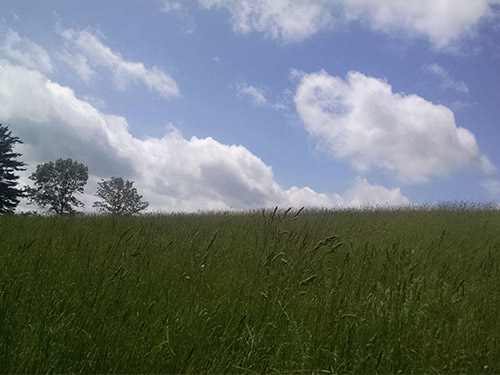 In June 2017, Five Rivers completed conservation of 56 acres on Cogswell Hill in Canterbury, thanks to the generosity of Howard Moffett and the Canterbury Conservation Commission.

The property includes 15 acres of hay fields at the top of Cogswell Hill; hardwood and softwood forest on the southern and eastern slope of the hill; and a brook, wetland and recreational trail at the bottom of the eastern slope. The combination of wildlife habitats host everything from toads to turkeys and Barred Owls to bobcats.

The recreational trail is part of a local trail used by snowmobiles, walkers and cross country skiers.

The Canterbury Conservation Commission helped make this conservation project possible with a contribution to Five Rivers' Stewardship Fund. This fund helps Five Rivers cover the costs of monitoring the easement, working with landowners in the future to ensure that planned activities comply with the conservation restrictions placed on the land.