Concord – Bass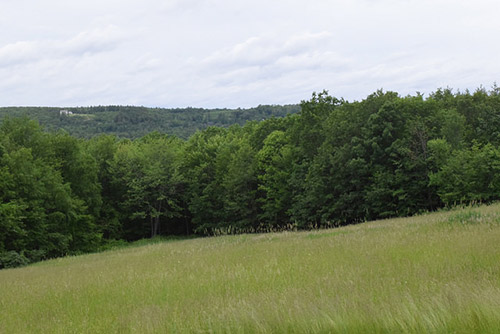 Off of the northwesterly side of Via Tranquilla
18 acres of field, forest and beautiful views
No public access
December 1996
Patricia Bass placed a conservation easement on 17.7 acres of her property on Via Tranquilla in 1996. This property, which adjoins watershed protection land owned by the City of Concord, helps to maintain the water quality of Penacook Lake, Concord's primary water supply. It also helps achieve the goals of the Concord Open Space Plan, which identified this property as a priority for conservation.
The easement, which allows agriculture and forestry, will protect open hayfields and hardwood forest from development in an area that is seeing increasing pressure from residential subdivisions. It will enhance the wildlife habitat value of nearby protected lands such as Walker State Forest by maintaining open space corridors. It also protects the scenic view of the property from Lakeview Drive.
Thanks to this easement donation, Via Tranquilla will continue to live up to its name as a tranquil place.