Concord – Butterworth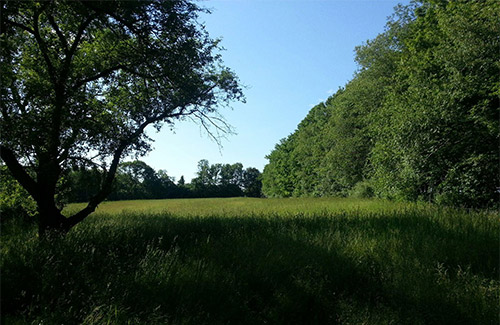 Stickney Hill Road
19 acres of open fields
No public access
June 2013
In the fall of 2011 Hope Zanes Butterworth sat before the Concord City Council and promised that if they approved funding for the Maplewood Farm Conservation Project, she would donate to Five Rivers Conservation Trust, a conservation easement on her neighboring 15 acre farm also on Stickney Hill Road.
This property is an historic farm property of 15.67 acres. The conservation easement that is now held by Five Rivers covers the portion of Hope's property that is mostly hay fields. These fields are actively mowed and baled and provide food for local livestock farms. Hope's farm joins with Maplewood Farm in preserving the open space and majestic views of the Stickney Hill Historic Farm District.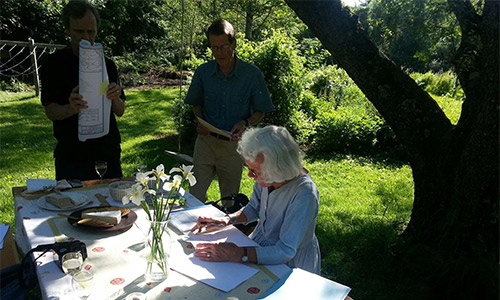 With the conclusion of the Stickney Hill transaction, Hope became a member of Five Rivers' double donor club because in 2005 she donated a conservation easement on a 24 acre property in Hopkinton. "This is a proud and happy moment for me", she shared, as documents were signed on an outside picnic table, under an apple tree at her Stickney Hill homestead.