Contoocook River Paddle – August 20th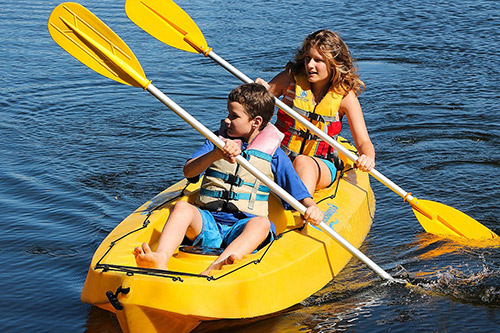 Notice to Paddlers: PLAN AN EXTRA HOUR FOR TODAY'S PADDLE. The Hopkinton Everett dam has released some water recently, making it impossible to put canoe and kayaks in at our planned location. We will put in upstream in the center of Contoocook, adding 2.5 miles and about an hour to today's paddle. PLEASE PLAN ACCORDINGLY. We have a beautiful day – we're looking forward to seeing you at Contoocook River Canoe at your arrival time today.
Join Five Rivers for a paddle trip on the Contoocook River. We will shuttle you to the start near three of our "Five" rivers – the Contoocook, Warner, and Blackwater Rivers. As we go downstream, we'll pass four of our conserved properties, including the largest one – Bohanan Farm.
Space is limited – Registration required by Thursday, August 17th at 5pm.
You may use your own kayak/canoe or you have the opportunity to rent one for the event. All paddlers will meet at the Contoocook River Canoe Company and be transported upstream, for a fun paddle down the river. When you return, we will have refreshments for you from Granite State Candy Shoppe.
Plan to register early to select the time slot you would like and to fit your group in the same time slot.
Three different arrival times – we are paddling in three groups. One group arrives at 11am (this time is sold out), another at noon, and the third at 1pm.
Costs – You can bring your own kayak/canoe ($15). or rent a one-person ($30.) kayak or two-person ($40) kayak. Prices include transportation for yourself and the kayaks to the Contoocook River put in location.
Don't forget to bring water, lunch, snacks, sunscreen, a hat, sunglasses – whatever you need to have a fun day on the water! If you bring your own boat, please bring one PDF (Personal flotation devices) per person – they are required.
Cancellation – If Five Rivers must cancel the trip due to weather, all reservations are fully refundable. Registrants may cancel prior to and including August 17th and receive a full refund. After August 17th, no refunds will be issued.
Registration for the paddle trip must be done through Five Rivers. If you have questions regarding rentals, contact the Contoocook River Canoe Company at 603-753-9804 and tell them you are renting with Five Rivers for August 20th.
Please select the type of boat and arrival time you want below to begin the registration process. You will be taken to PayPal for safe and secure online payment.
Thank you to our event sponsors!