Five Rivers' Annual Fall Hike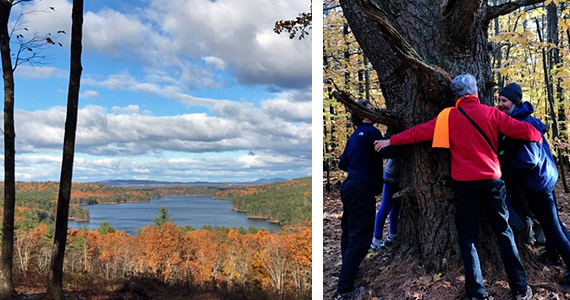 November 6, 2016 – Amidst the gold of the beech trees and the rust of the oaks, 110 hikers joined Five Rivers for our Annual Fall Hike – this year, between Marjory Swope Park and Carter Hill Orchards.
At stops along the way, Ron Klemarczyk, Concord's forester, told tales of a recent forest fire and Ruth Smith, naturalist and Concord Monitor columnist interpreted the impacts of a wind storm. Thanks to all who helped us with another successful hike!
Thanks to our Sponsors: Revision Energy!