Five Rivers Earns National Recognition – We're Accredited!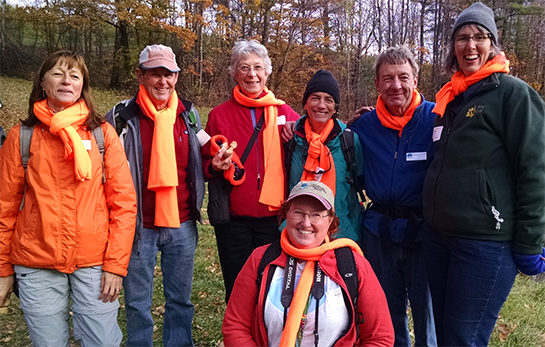 February, 2017 – After several years of diligent work by former and current board members, today Five Rivers Conservation Trust celebrates our new status as an accredited land trust recognized by the national Land Trust Accreditation Commission. Five Rivers joins only 27 % of the nation's 1300+ land trusts by achieving accreditation.
Five Rivers provided extensive documentation and underwent a comprehensive review as part of its accreditation application. The Land Trust Accreditation Commission awarded accreditation, signifying its confidence that Five Rivers' lands will be protected forever.
The 2016 National Land Trust Census shows that accredited land trusts excel with steady growth, increased land conservation, additional resources to long term conservation and strong public trust:
Accredited land trusts have steadily grown and now steward 77% of conservation lands and easements held by all land trusts.
Accredited land trusts protected five times more land from 2010 to 2015 than land trusts that were not yet accredited.
Accredited land trusts also have stronger systems and more resources to steward and defend their conservation lands forever.
As a result, the public's trust in land conservation has increased helping to win support for federal, state and local conservation funding measures.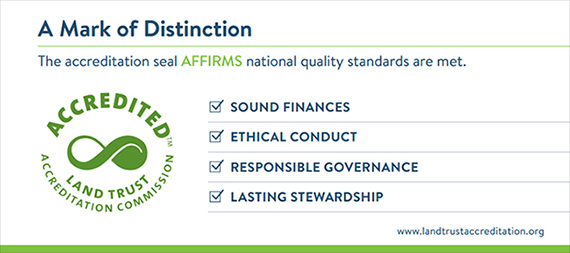 Thanks to our members for supporting Five Rivers through the process of accreditation. Accreditation and our new strategic plan will guide us to increase the pace of land conservation in the Greater Capital Region with more strategic land conservation.
If you are not yet a member of Five Rivers, please donate today to support the newest accredited land trust in the nation at http://5rct.org/membership-donations. For more about accreditation visit www.landtrustaccreditation.org.
Many thanks to BCM Environmental Land Law for being a financial supporter of Five Rivers' accreditation efforts!