Henniker – Eisner Area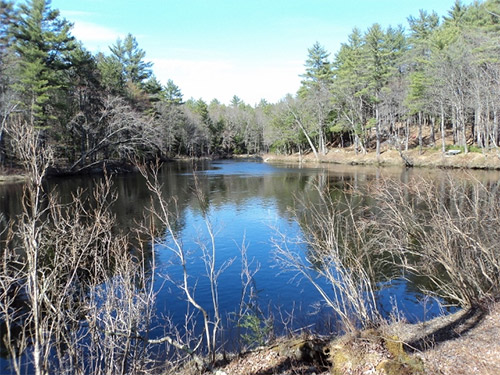 Western Avenue
11.36 acres
Public access and boat launch
August 2013
This conservation area serves as a memorial to Cliff Eisner, a kayaker, as well as a local teacher at John Stark Regional High School, who died in a kayak accident on the Saco River in 2006.
The easement also serves as an important launch point for whitewater paddlers enjoying the popular section of the Contoocook river that runs from Hillsborough to Henniker. This section of the Contoocook River contains rapids ranging in difficulty from Class II to Class IV.
The forest that makes up the 11 acres is a mixture of white pine, red maple and red oak with a mixture of shrubs and wetland vegetation. There are numerous vernal pools, one wetland that is larger and deeper, and a small perennial stream also crosses the property. There is approximately 838 feet of scenic unimproved frontage on Western Ave. There is approximately 1,000 feet of scenic unimproved frontage on the Contoocook River. There is the trace of an old path leading to the larger wetland.
There is a wooden bench overlooking the river and a small dilapidated wooden foot bridge. The canoe launch is an unimproved area where people carry (or slide) boats into the river. The old road at the northeastern boundary is now a grassed pathway.