November 5th Hike
A gray day and drizzle didn't keep folks from enjoying an afternoon of hiking with Five Rivers!
On Sunday November 5th, Five Rivers members, friends and volunteers hiked between the Swope and Winant Parks, both conserved by Five Rivers, and some participants continued up and around Winant Park. There were smiles all around!
Sarah Thorne shared information about how fields and forests change over time and Ron Klemarczyk shared information about the building of the trails and management of the conserved properties.
This hike was the 4th annual hike in a series of section hikes in the west end of Concord. Join us next fall for more hiking in the Capital City!
Thank you Revision Energy for being this year's Overall Event Sponsor!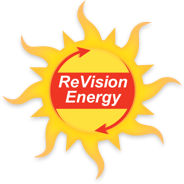 Event co-sponsored by Concord Conservation Commission.