LCHIP Grant Awarded to Currier-Sanborn Conservation Area in Belmont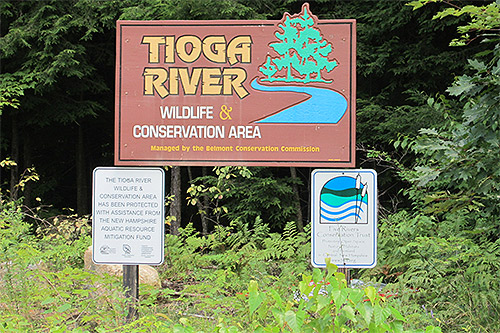 Conservation of 76 acres in Belmont will help the Belmont town Conservation Commission fulfill two of its primary goals – preserving shoreline along the Tioga River and protecting future drinking water supplies for its residents.

In partnership with Five Rivers Conservation Trust, the Town of Belmont will use a 2017 LCHIP grant to acquire the Currier-Sanborn Conservation Area, protecting significant frontage on the Tioga and Winnipesaukee Rivers and Silver Lake.

The project will expand the Town's 188-acre Tioga River Wildlife and Conservation Area (an existing Five Rivers property containing 188 acres of wetlands), already a mecca for duck hunters, and increase protection of an underlying aquifer providing drinking water to both the Belmont Municipal Water System and Tilton/Northfield Aqueduct Company.

The properties are both available for public recreation.