Fall Hike in Concord – Sunday, November 5th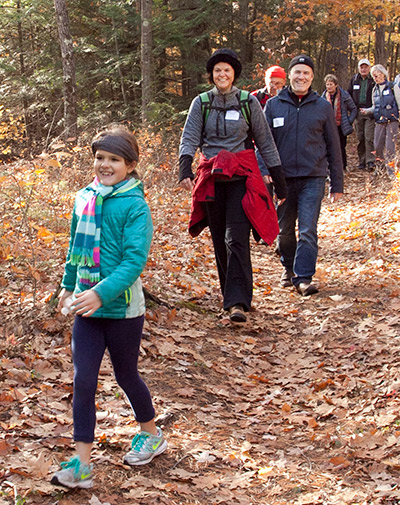 Hike with Five Rivers!
Sunday – November 5th, Concord NH
Winant Park and the Swope Connector Trail
Enjoy a 1.6 mile hike between Swope and Winant Parks, with the option of an additional 1.7 miles at Winant Park.
Expect rolling terrain with some sustained uphill and downhill slopes with roots and rocks along the way.
You'll see the Fiske Road mill pond, plus a view of the Capital dome.
We'll provide a shuttle to the start point and two educational stops along the way.
Thank you Revision Energy for being this year's Overall Event Sponsor!