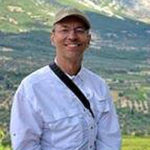 Wayne Stadelmann
Wayne Stadelmann
Dunbarton, NH
When I was a young boy growing up in urban Milwaukee, Wisconsin I never dreamed of one day living in rural New Hampshire, having a "gentleman's" farm, and enjoying the outdoors almost every day. The seeds of my bucolic interests, however, were sewn early on by my European parents. Both of my parents grew up on working farms in Germany and they both seemed to be continually yearning to be outdoors. My father had a remarkably productive garden on a very small inner-city lot growing plums, cherries, pears, rhubarb, strawberries, and raspberries not to mention tomatoes, cucumber, lettuce and gooseberries. I recall going for frequent walks with my father near our home in a small wooded park (Hawthorn Glen) which was in the shadow of an enormous water tower. We explored the banks of the Menominee River as it wound through the city as a green swath in an otherwise bleak cement covered background. My family would spend many weekends traveling to local parks, to the shoreline of Lake Michigan, and exploring rural Wisconsin. I remember very clearly visiting a derelict dairy farm and having visions, daydreams, of one day living away from the hustle of the urban world. I was, I believe, 8 years old. In junior high school I recall when a teacher asked my seventh grade class of inner-city kids what we liked to do in our spare time; I was alone in my response when I stated "I would go to a park and hike". The other responses were more situation-specific such as "party", hangout with friends, go to the mall, shop, watch TV…
Fast forward to my life after college and medical school and after getting married and having children; my interests have remained unchanged. I go for long walks in the woods with my family, we vacation in "wild" places, we have animals and I have, at my core, an appreciation and firm understanding that once land is developed it most likely will be "lost" at least during my lifetime. I do not want my children to live in a world without green spaces.
I believe that I have contributed to my beliefs by supporting organizations such 5RCT, SPNHF, opposing overhead electric transmission lines and locally by acquiring property to prevent the loss of productive farmland. Now, I feel that it is time for me to become more active in policy decisions and to advocate for my passions with more than my checkbook.
When Beth McQuinn approached me and suggested that I consider joining the Board of 5RCT, it did not take me very long to agree. I have never served on any Board before and this will be a new experience for me if I am elected.
Wayne K. Stadelmann, MD, FACS