Concord – Bois de Brodeur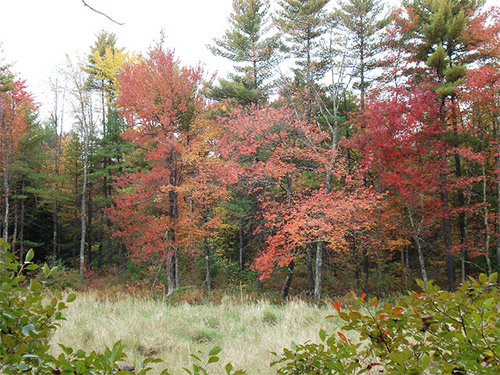 On Hoit Road
33 acres comprising wetland, forest, and a certified tree farm with frontage on Hackett Brook
No public access
April 1990
This conservation easement on Hoit Road in Concord was the first property protected by Five Rivers Conservation Trust. Bois de Brodeur is the name given to this property by the Brodeur family as a tribute to their father.
The property provides them with forest products from standing timber of white pine, hemlock and mixed hardwoods. It protects 1,270 feet of undeveloped road frontage on Hoit Road and 1,100 feet of frontage on an old Class 6 road in an area that is facing increasing development pressure.
Portions of an extensive wetland and a section of Hackett Brook are protected by this Five Rivers easement. Wildlife benefits from the property's widespread lowbush blueberries. Bois de Brodeur also enhances the other protected lands in the immediate area, including the Hoit Marsh Wildlife Management Area, which is held by NH Fish and Game.